Hey everyone, back again with another tag and can i just say i am getting addicted to them.
This tag will be The Goodreads Book Tag, I enjoy every bit of book tags and am excited to bring you this one that i found through A Book. A Thought.
---
What was the last book you marked as 'read'?
Harry Potter and the Philosopher's Stone, actually just finished this one today.
What are you 'currently reading'?
The Second Summer of the Sisterhood, i figured i would finish half the series before starting a new book or moving forward with Harry Potter.
What was the last book you marked as 'to read'?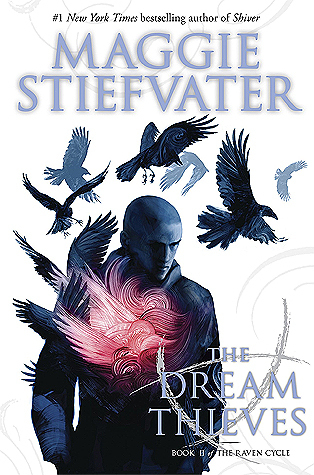 The Dream Thieves, i have heard this series is pretty good and thought hmm, might wanna  see about this one.
What book do you plan to read next?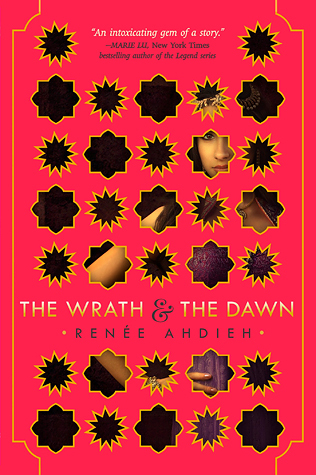 The Wrath & The Dawn, i have been dying to read this one before i even bought it so this is on for my next read.
Do you use the star rating system?
Yes, usually my rating is stars unless i really like the book then it will be 5 stars. This is what i go by for myself. ➳  Rating System 
Are you doing a reading challenge?
Yes, I had it up to 5 books but then i realized i was going to by pass it this year so i added 5 more to it. Right now i am half way done.
Do you have a wishlist?
Yes, but on Bookoutlet. Usually i just post what i would to read in goodreads and then find them on Bookoutlet or somewhere else.
What book do you plan to buy next?
Outlander for sure is on my list of books to buy.
Do you have any favourite quotes?
"The more that you read, the more things you will know. The more that you learn, the more places you'll go."
― Dr. Seuss, I Can Read With My Eyes Shut!
Who are your favourite authors?
Sarah J Maas
Cassandra Clare
R.L. Stines
Have you joined any groups?
Yes only a few so far, Perustopia Book Club, The OwlCrate Book Club
Do you think Goodreads could do better?
Very much so, everything is improving everyday so i feel that goodreads should as well.
---
---
Hope you have enjoyed this tag, i feel this was very fun for me!
Comment below if you have anything to say!
You can find me at:
Thanks,