Welcome one and all, hope your day is as awesome and rainy as mine ( not really just more awesome ).
I found the WWW Wednesday post on A Book. A Thought. and then went to the blog that revived it from an older post Taking on a World of Words. All you have to do is answer three questions how hard is that?
The Three Ws are:
What are you currently reading?
What did you recently finish reading?
What do you think you'll read next?
So lets begin shall we!

What are you currently reading?
The Wrath & The Dawn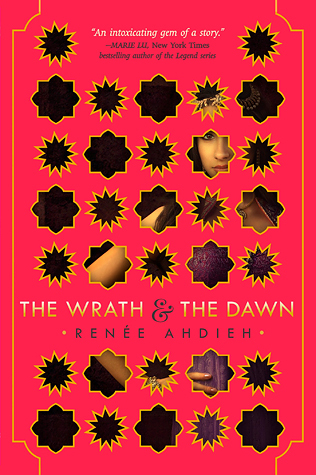 One Life to One Dawn.
In a land ruled by a murderous boy-king, each dawn brings heartache to a new family. Khalid, the eighteen-year-old Caliph of Khorasan, is a monster. Each night he takes a new bride only to have a silk cord wrapped around her throat come morning. When sixteen-year-old Shahrzad's dearest friend falls victim to Khalid, Shahrzad vows vengeance and volunteers to be his next bride. Shahrzad is determined not only to stay alive, but to end the caliph's reign of terror once and for all.
Night after night, Shahrzad beguiles Khalid, weaving stories that enchant, ensuring her survival, though she knows each dawn could be her last. But something she never expected begins to happen: Khalid is nothing like what she'd imagined him to be. This monster is a boy with a tormented heart. Incredibly, Shahrzad finds herself falling in love. How is this possible? It's an unforgivable betrayal. Still, Shahrzad has come to understand all is not as it seems in this palace of marble and stone. She resolves to uncover whatever secrets lurk and, despite her love, be ready to take Khalid's life as retribution for the many lives he's stolen. Can their love survive this world of stories and secrets?
So far so good, bit confused in some parts but i am indeed enjoying it.
What did you recently finish reading?
The Second Summer of the Sisterhood
With a bit of last summer's sand in the pockets, the Traveling Pants and the sisterhood who wears them embark on their second summer together.
Bridget: Impulsively sets off for Alabama wanting to both confront and avoid her demons…but she can't keep the truth from the Pants.
Carmen: Is concerned that her mother is making a fool of herself over a man. When Carmen discovers that her mom borrowed the Pants to wear on a date, she's certain of it.
Tibby: Makes a movie she'd like to be proud of…while the Pants keep alive the memory of a friend who could see beyond appearances.
Lena: Has spent months hiding from love…only to find that she's at last ready to put on the Pants and let them lead her where they will.
I will admit at first i did not like it as i thought it going to be ALL about the second movie. But once i stopped comparing it i didn't mind the book at all.
What do you think you'll read next?
Everything, Everything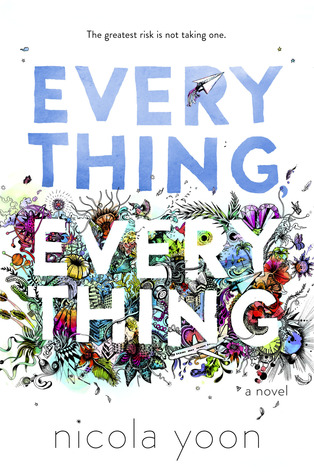 My disease is as rare as it is famous. Basically, I'm allergic to the world. I don't leave my house, have not left my house in seventeen years. The only people I ever see are my mom and my nurse, Carla.
But then one day, a moving truck arrives next door. I look out my window, and I see him. He's tall, lean and wearing all black—black T-shirt, black jeans, black sneakers, and a black knit cap that covers his hair completely. He catches me looking and stares at me. I stare right back. His name is Olly.
Maybe we can't predict the future, but we can predict some things. For example, I am certainly going to fall in love with Olly. It's almost certainly going to be a disaster.
I have heard good things about this book and would love to read it before i watch the movie.
---
Let me know in the comments what your WWW!
Thanks,
Find me here ➳ ➵ ➸ ➻ ➺ ➼ Goodreads