Hello May, nice to see you again!
I once read a

book

about singularity. It really sucked me in.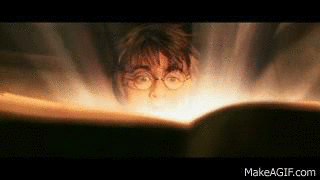 This month again i am only choosing 4 books might include the one i am already reading or add to it who knows. I do want to read one of my oldest sons R.L. Stine books being it is his birthday this month, put a little of him in this one.
This month will be awesome once all my new books come in as well or at least June will be awesome with the Owlcrate box and going to buy three other books!!!!!!!!!
Here is what i plan on reading for May:
Pretty Little Liars – Sara Shepard
A New Fear – R.L. Stine
The dark power of the Fear family consumes all those connected with it. The Fears. Those they love—and hate. The entire town of Shadyside. All are tainted forever by the evil of the family's curse. No one can escape.

Nora Goode and Daniel Fear hoped to end the curse of the Fear family. But on their wedding day, a horrible fire swept through the Fear mansion, taking the life of every member of the doomed family.

Except one. A new Fear. The child of Nora and Daniel. Will he be able to live his life untouched by the evil of his family? Or will the dark forces claim yet another Fear for their own?
Everything, Everything -Nicola Yoon
My disease is as rare as it is famous. Basically, I'm allergic to the world. I don't leave my house, have not left my house in seventeen years. The only people I ever see are my mom and my nurse, Carla.

But then one day, a moving truck arrives next door. I look out my window, and I see him. He's tall, lean and wearing all black—black T-shirt, black jeans, black sneakers, and a black knit cap that covers his hair completely. He catches me looking and stares at me. I stare right back. His name is Olly.

Maybe we can't predict the future, but we can predict some things. For example, I am certainly going to fall in love with Olly. It's almost certainly going to be a disaster.
Outlander – Diana Gabaldon
The year is 1945. Claire Randall, a former combat nurse, is just back from the war and reunited with her husband on a second honeymoon when she walks through a standing stone in one of the ancient circles that dot the British Isles. Suddenly she is a Sassenach—an "outlander"—in a Scotland torn by war and raiding border clans in the year of Our Lord…1743.

Hurled back in time by forces she cannot understand, Claire is catapulted into the intrigues of lairds and spies that may threaten her life, and shatter her heart. For here James Fraser, a gallant young Scots warrior, shows her a love so absolute that Claire becomes a woman torn between fidelity and desire—and between two vastly different men in two irreconcilable lives.
Okay okay i added a bit more then 4, but at least i have lots of choices to choose from!
What is your TBR this month?
Thanks,