Welcome, Bookworms!
I was tagged by Amanda at A Court Of Books And Love, Click HERE for her answers and while you are there check out her awesome blog! ✌️
The Rules:
Thank the creators: Namitha @ TeenMemoir and Jasmine @ HowUsefulItIs

Answer the questions.

Add pictures! (If you want to)

Tag (about) 5 people.
A+ on the Test: A Book Or Character That Makes You Smile
I will admit this one is tough, I will have to say the one that makes me smile A LOT would be the book i am reading now Eliza and her Monsters the book itself and the characters Eliza, Max, Emmy and Wallace are all to funny!
Sports Team: A Fictional Family You Want To Be A Part Of
I have not read much family related books yet ( will be soon ) but for now i would have to say Full house i grew up watching and reading their books on top of now my daughter is doing the same!!! 
Class President: A Book That Tries To Make A Difference
I would choose the only one i have read so far The Four Agreements, this book helped me see some of my life was in black magic!! ( certain words used that should have been used better or a better way to use them ). 
High School Sweetheart: A Book Character You Have A Crush On
I have not read this one yet but i know when i do i will love it and HIM!!!! Jamie Fraser for sure.
Prom Night: A Book With A Beautiful Cover
Out of all the books i chose 3 on my TBR list of my Goodreads and this one was one of the best covers i picked.
Spring Break: A Book You Can Always Turn To When You Need An Escape
Really any book will do, what ever i am reading at the time or going to read just as long as it is in a quiet area then Escape away!!!!
School Lunch: A Book Character(s) You Want To Have Lunch With
Id say the Pretty Little Liars. Aria, Spencer, Emily, Hanna, it would be a fun time know what they are keeping secrets of and from who and all the investigating they do!
Halloween Party: A Character You Would Like To Be For One Day
This surprised me when i chose it because the show is awesome but the book was not for me and i am going to say Elena from The Vampire Diaries.
School Bully: A Character You Don't Want To Go To School With
I would have to say Alison, she is suck a ________ i do not want to stoop so low on this one it takes to the heart a lot.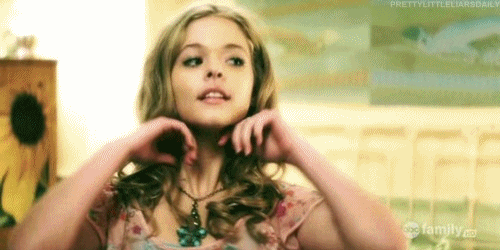 Graduation: A Book With A Bittersweet Conclusion
Broken Hearts by R.L Stine i love that book but the ending wasn't what i was hoping it to be.
I tag:
A Thousand Lives of Frankie Lovely
abookathoughtblog.wordpress.com
---
Connect with me!
All images are from Google
Thanks,