July's OwlCrate Jr. theme was " Magical Creatures ", I won this box through Owlcrate Jr. Youtube Giveaway.  I loved everything in this box. Read on to see what goodies were included in the book.
( Review of book will be posted once read )
WHAT WAS INSIDE (PICTURES BELOW):
1:♥ Niffler round vinyl sticker – Fantastic Beasts inspired
2:♥ Creature Catcher Patch
3:♥  Unicorn Poop (slime putty)
4:♥ Ooly 3d Colorables Dragon
5:♥ MudPuppy Owl Felt Bag Tag 
6:♥ Unicorn Button Pin
7:♥  The Unicorn in the Barn by Jacqueline K. Ogburn,  – with author letter, autograph book plate, and art print
August's THEME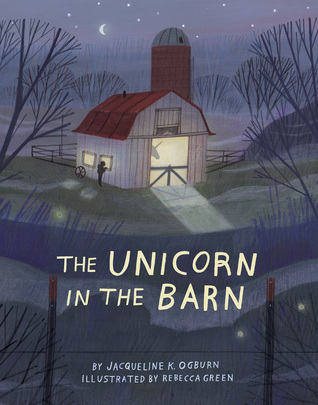 The Unicorn in the Barn –  Jacqueline K. Ogburn
Pages: 304 pages
4.17 Stars
For years people have claimed to see a mysterious white deer in the woods around Chinaberry Creek. It always gets away.
One evening, Eric Harper thinks he spots it. But a deer doesn't have a coat that shimmers like a pearl. And a deer certainly isn't born with an ivory horn curling from its forehead.
When Eric discovers the unicorn is hurt and being taken care of by the vet next door and her daughter, Allegra, his life is transformed.
A tender tale of love, loss, and the connections we make, The Unicorn in the Barn shows us that sometimes ordinary life takes extraordinary turns. 
---
The Subscription: Owl Crate Jr.
The Description: OwlCrate Jr. is a monthly magical book box for young readers ages 8-12.  Boxes will contain a brand new middle-grade novel, along with magical goodies that are both fun and educational. 
The Price: $27.99 per month
The Shipping: $6.99 Shipping to the US, $10.59 Canada, $19.99 International. Shipsfrom US to US, CA, UK and AUS
The Reviews: Owl Crate Jr. Reviews
WHAT ARE YOUR THOUGHTS ON THIS OWLCRATE BOX, OR ON LIFE IN GENERAL?! LET'S CHAT.
Thanks,