Happy Saturday Book Blogger Friends!!! Are you having a lovely day? I plan to try to finish my last read of the month and play some sims today. I feel like a i need a bit of an award after reading 300 pages yesterday to finish a certain book before i went into a live chat with some friends.
Top 5 Saturday is a weekly meme created by Mandy @ Devouring Books. Each week you follow the topic and list the top five books (they can be books on your TBR, favorite books, books you loved/hated, or anything others).
---
It's the most wonderful time of the year…but not for Maelyn Jones. She's living with her parents, hates her going-nowhere job, and has just made a romantic error of epic proportions.
But perhaps worst of all, this is the last Christmas Mae will be at her favorite place in the world—the snowy Utah cabin where she and her family have spent every holiday since she was born, along with two other beloved families. Mentally melting down as she drives away from the cabin for the final time, Mae throws out what she thinks is a simple plea to the universe: Please. Show me what will make me happy.
The next thing she knows, tires screech and metal collides, everything goes black. But when Mae gasps awake…she's on an airplane bound for Utah, where she begins the same holiday all over again. With one hilarious disaster after another sending her back to the plane, Mae must figure out how to break free of the strange time loop—and finally get her true love under the mistletoe.
---
Olivia Langley is the human embodiment of Christmas cheer, and she has absolutely no problem spreading it around for all to hear.
Christmas sweaters? She has twenty. Christmas cookies? She'll take three dozen. Christmas movies? Yeah, she's seen them all.
So it's no surprise when she's put in charge of Loveridge & McGowan's holiday festivities. Secret Santas? Yep. Ice skating? Of course. Holiday trivia? Duh. Christmas-themed bar crawl? That's one big jingle bell hell yes.
Kissing her boss at a Christmas tree lighting in front of his ex-girlfriend? Well… it is the season of giving.
And Olivia does not come with a gift receipt. No exchanges. No returns. No refunds. All sales are final.
In an effort to ungrinch the grinchiest man she's ever met, Olivia enlists herself, Santa's Executive Helper, to scheme up a plan that includes sleigh rides, snow days, and one too many mistletoe kisses, which certainly gets Asher's tinsel in a tangle.
She's pretty sure that she sleighed this whole fake dating thing.
Well… until she realizes there's nothing fake about her feelings for Asher, and suddenly tangled tinsel, unsolicited Christmas trees, and celebrity heartthrobs are the least of her worries.
---
At the edge of the Russian wilderness, winter lasts most of the year and the snowdrifts grow taller than houses. But Vasilisa doesn't mind—she spends the winter nights huddled around the embers of a fire with her beloved siblings, listening to her nurse's fairy tales. Above all, she loves the chilling story of Frost, the blue-eyed winter demon, who appears in the frigid night to claim unwary souls. Wise Russians fear him, her nurse says, and honor the spirits of house and yard and forest that protect their homes from evil.
After Vasilisa's mother dies, her father goes to Moscow and brings home a new wife. Fiercely devout, city-bred, Vasilisa's new stepmother forbids her family from honoring the household spirits. The family acquiesces, but Vasilisa is frightened, sensing that more hinges upon their rituals than anyone knows.
And indeed, crops begin to fail, evil creatures of the forest creep nearer, and misfortune stalks the village. All the while, Vasilisa's stepmother grows ever harsher in her determination to groom her rebellious stepdaughter for either marriage or confinement in a convent.
As danger circles, Vasilisa must defy even the people she loves and call on dangerous gifts she has long concealed—this, in order to protect her family from a threat that seems to have stepped from her nurse's most frightening tales.
---
When twelve-year-old Maddie hatches a scheme for a secret sleepover with her two best friends, she ends up waking up to a nightmare. She's alone—left behind in a town that has been mysteriously evacuated and abandoned.
With no one to rely on, no power, and no working phone lines or internet access, Maddie slowly learns to survive on her own. Her only companions are a Rottweiler named George and all the books she can read. After a rough start, Maddie learns to trust her own ingenuity and invents clever ways to survive in a place that has been deserted and forgotten.
As months pass, she escapes natural disasters, looters, and wild animals. But Maddie's most formidable enemy is the crushing loneliness she faces every day. Can Maddie's stubborn will to survive carry her through the most frightening experience of her life?
---
I, Stella Starflake Pearl, do solemnly swear that I will explore faraway lands, strange seas, exotic jungles and forbidden deserts. That I will bravely face fierce monsters, bloodthirsty savages, savage beasts and ferocious weather. I will seek to extend the limits of human understanding, discover new wonders, and commit astonishing acts of derring-do.
Join Stella Starflake Pearl as she explores the snowy Icelands and comes face-to-face with frost fairies, snow queens, outlaw hideouts, unicorns, pygmy dinosaurs and carnivorous cabbages . . .
When Stella and three other junior explorers get separated from their expedition can they cross the frozen wilderness and live to tell the tale?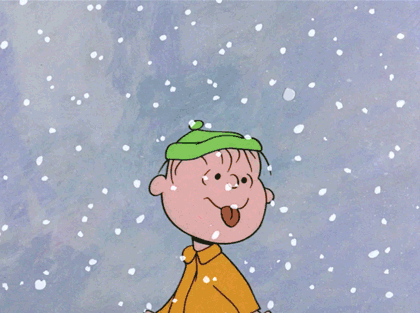 ---
I wanted to tag a few people so here is who i tag:
Tessa – Tessatalksbooks
Alex – Mybookworld24
Jana – Honeycomblibrary
Tanya – Indiebookmaven
Have you read these snow on the cover books?
I love chatting with you all in the comments!! keep it up awesome fam♥︎