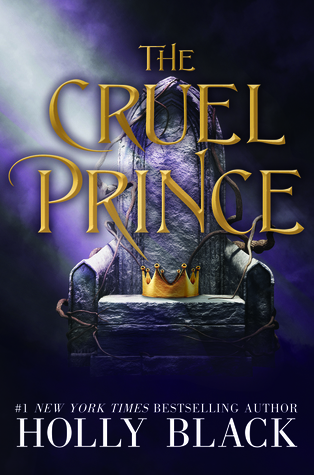 370 pages

01.24.18 – 02.05.18

January 2nd 2018

5 🌟




---
GUARD YOUR MORTAL HEART.

Jude was seven when her parents were murdered and she and her two sisters were stolen away to live in the treacherous High Court of Faerie. Ten years later, Jude wants nothing more than to belong there, despite her mortality. But many of the fey despise humans. Especially Prince Cardan, the youngest and wickedest son of the High King.

To win a place at the Court, she must defy him—and face the consequences.

As Jude becomes more deeply embroiled in palace intrigues and deceptions, she discovers her own capacity for trickery and bloodshed. But as betrayal threatens to drown the Courts of Faerie in violence, Jude will need to risk her life in a dangerous alliance to save her sisters, and Faerie itself.
So i was in a reading slump before this book appeared on my door step in the Owlcrate box. I seriously wanted to read something but nothing was saying "READ ME"
Until……. I opened my lovely box and looked at this gorgeous cover and declared to start reading it, I however and so very glad i did. For a new read, fantasy to that. I was amazed by how well she wrote the characters and how well Jude was made out. I LOVED Carden ( he is my secret boytoy shhh do not let my other boytoys know ) 
I loved the surprises and the danger that was implied to the characters and the story lines. I could not put this book down.
 5 ⭐⭐⭐⭐⭐ Will recommend no matter what!!! i loved this book. My TOP favorites.
HAVE YOU READ THIS BOOK? IF SO HOW DID YOU LIKE IT?